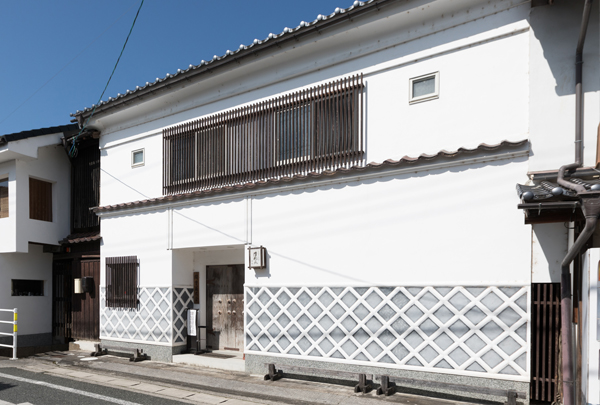 Tsunokuniya and its Uchikura (storehouse)
Mint bureau, Iron Wholesaler, and Sake Brewery in the Edo period, Tsunokuniya's Uchikura was built in 1814 (Bunka 11) exactly when Houkoku Yamada was studying at the home-school under Shouin Marukawa.
Inside the Uchikura are displayed a Shinto alter, that has the width of 2.7 m, with seven different Gods, a gargoyle (roof-ornament) of sake brewery, a letter from Houkoku Yamada, and other household items. Townhouses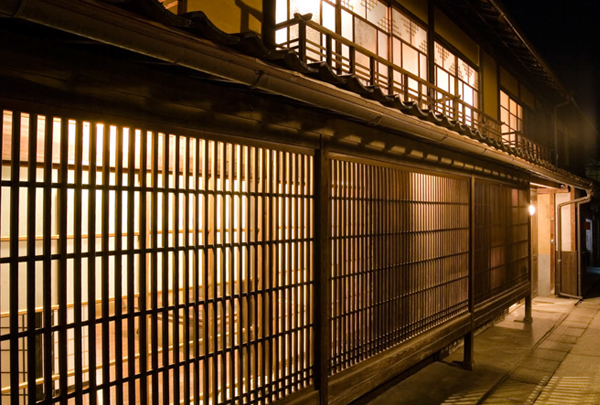 Matsuba, former Japanese restaurant
Matsuba was most popular from 1870 to 1955 (the Meiji-era to Shouwa 30). It was built in 1893 (Meiji 26); part of four terraced houses owned by Tsunokuni-ya. Two of the four houses were later renovated towards early 1900's (the end of Meiji) to provide a luxurious restaurant where fashionable people gathered and enjoyed the music of traditional love songs, ballads, popular songs, etc. The alley in front of the restaurant named Shamisen Yokochou, formerly Tanuki Kouji, brings us back even now to the mysterious atmosphere, as though we could be hearing the sounds of wooden clogs worn by Geisha and wealthy gentlemen.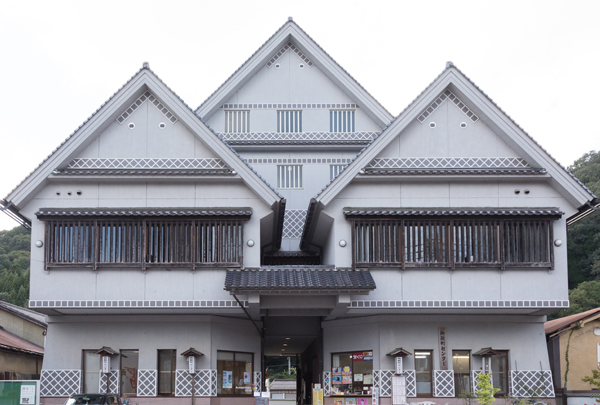 Niimi Gotenmachi Center
Gotenmachi Center is a facility supporting the local community since 1994 (Heisei 6). Previously this was Motofuku Sake Brewery. The outside style of the building was modelled on a merchant's warehouse in the Edo era. The facility exhibits materials relating to Seki Family, and is also equipped with seminar rooms. Historical Sites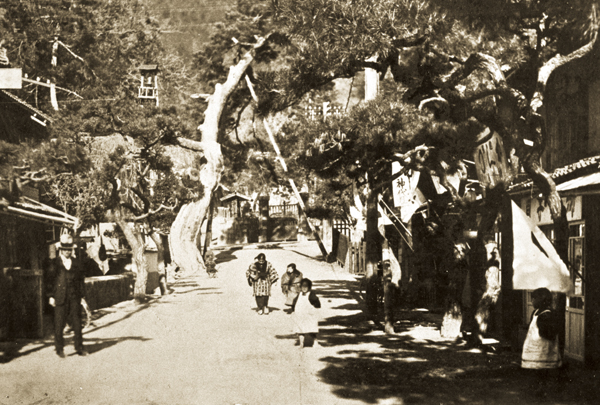 Jufuku-Matsubara(a.k.a. Matsubara Street)
A lord of Seki named this street Jufuku-Matsubara. Jufuku was derived from Jufuku-in, the posthumous Buddhist name of Nagamasa Seki (han founder). The street name, Matsubara, is still used though the withered 200 years old pine trees, matsu, were cut down in 1940 (Shouwa 15). The tenth lord, Hironao, wrote the "Jufuku Matsubara Document" that is preserved as a treasure at Seirai-ji Temple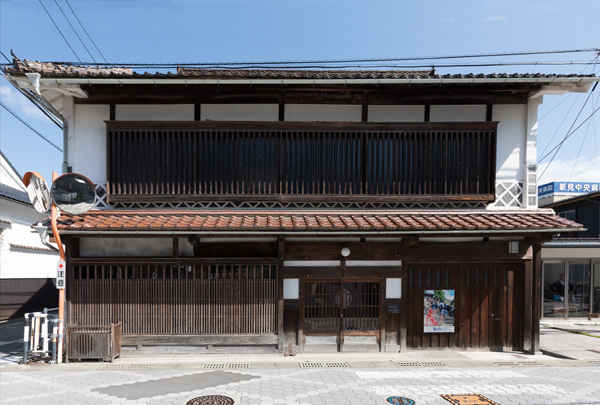 Oike Residence
Oike family was one of the major merchants who obtained great wealth in the vicinity of Naka-machi which played a central role for commercial development in Niimi. The family's house was built around 1900 (at the late Meiji-era), the family owned and operated a department store dealing with a variety of goods including KIMONO fabric. Currently, the residence is on loan to Niimi city and is used as community facility.
Former Osaka-ya Ryokan,
Japanese-style hotel, Annex
Osaka-ya was operating hotel business from 1870 to 1955 (the Meiji period to Shouwa 30), and this annex was built in around 1930's (the early Shouwa). Its alcove post, made of black persimmon wood, remains intact. This reminds us of the prosperity of their business at that time. In those days, guests from political and business circles stayed here. One of those frequent visitors was Ryogo Hashimoto, former Minister of health and welfare.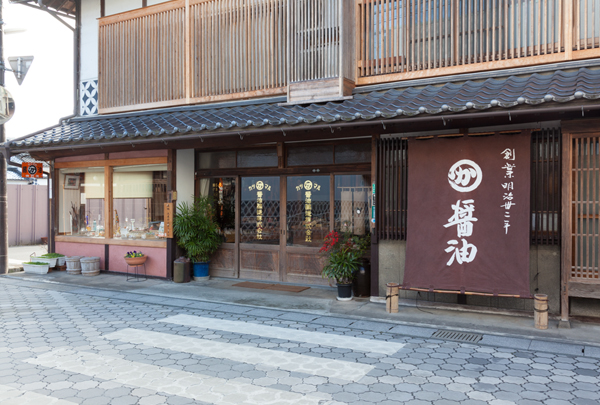 Katsumaru Gallery
Katsumaru started their soy sauce business in 1889 (Meiji 22). Their current shop building was influenced by the architectural styles of Taishou and Shouwa. The gallery exhibits art works as well as selling local products throughout a year. It is a modern yet nostalgic space where local people gather and relax themselves.